50 years since its inception, the S.K. Lee College at the Vancouver Academy of Music has seen many students graduate and pursue successful careers. Below are some notable alumni.
Listings are in alphabetical order by last name.
Araki, Keiko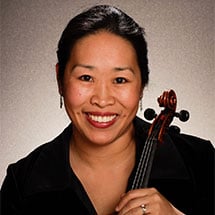 A native of Vancouver, Keiko Araki was inspired to begin violin lessons at age seven after seeing Itzhak Perlman on Sesame Street.  She received her B.Mus. from the Vancouver Academy of Music and a Graduate Performance Diploma from the Peabody Institute in Baltimore. Her major teachers were Lawrie Hill, Gwen Thompson, and Herbert Greenberg.  She has been a member of the Oregon Symphony since 2004.
Courage, Melody
Métis soprano Melody Courage gained national attention as The Native Girl "…played with ethereal grace …" in the 2017 world premiere of Missing, co-produced by City Opera Vancouver and Pacific Opera Victoria. Missing, (Clements/Current) gives voice, in English and Gitxsan, to the story of Canada's missing and murdered Indigenous women. This season, Melody debuts as a soloist with the Canadian Opera Company's digital concert series, premiering "In Winter", a new work by Ian Cusson.
Doo, Trisha
Canadian cellist Trisha Doo is recognized for her charismatic and radiant performing style. She has performed as a soloist and orchestral musician on renowned stages from Carnegie Hall in New York City and Severance Hall in Cleveland, to Vancouver's own Orpheum Theatre. She began her cello studies at the age of ten with Judy Fraser and has since studied under the tutelage of Bo Peng, Joseph Elworthy, Darrett Adkins, Gwen Krosnick, Rosemary Elliott, and Steven Doane.
Du, Wenwen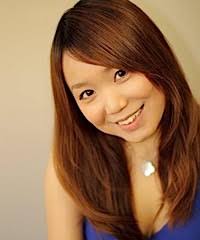 Wenwen Du is one of Canada's most accomplished young pianists. Born in China and trained by Dan Zhaoyi at the renowned Shenzhen Art School, Du was also mentored by the master pianist Lee Kum Sing at Vancouver Academy of Music.
Duncan, Tyler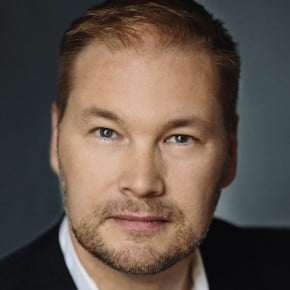 With a voice described as "honey-coloured and warm, yet robust and commanding" (The Globe and Mail), baritone Tyler Duncan has performed worldwide to great acclaim in both opera and concert repertoire. Recent and upcoming engagements in 2021/22 include Handel's Messiah with TENET Vocal Artists, Schubert's Winterreise with the Aspect Chamber Music Series and selections from J.S. Bach's Christmas Oratorio with Early Music Vancouver.
Evans, Kazumi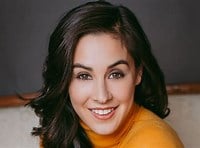 Kazumi Evans is a Japanese-Canadian actress. She began her career as a contestant on the CBC's Triple Sensation.[1] As a voice actress, she has voiced Saffi on Bob the Builder, Madeline on The Deep, and Skipper in the Barbie films. One of her biggest roles to date is Iris the lead character in the French animated show LoliRock which was released in English by Netflix in May 2016.
Husser, Ramsey
Ramsey Husser's parents placed a violin under his chin when he was only 4 years old, but his passion for the instrument was kindled ten years later. That was when he heard the OSM for the first time, performing Mahler's Symphony no. 1 during a tour to Vancouver. He studied music in his hometown, then in Bloomington and Baltimore before joining the OSM in 1993.
Lee, David DQ
David DQ Lee is fast establishing an enviable reputation among countertenors of his generation as mentioned by Elissa Poole in the Globe and Mail, "with a powerful instrument and high A's to rival any mezzos, reinterprets the same kind of voice as something voluptuous and exotic."
Papanikolaou, Andreas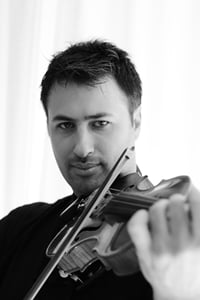 Born in Thessaloniki, Greece, in 1982, Andreas received his Performer's Diploma from the New Conservatory of Thessaloniki with Mrs. Irina Dragneva in 2001. In 2004 he received his Bachelor of Music in performance with Prof. Taras Gabora at the Vancouver Academy of Music as a scholar of the V.A.M. and the 'Friends of Music foundation' (A.Trianti) of the Athens Megaron.
Quah, Melody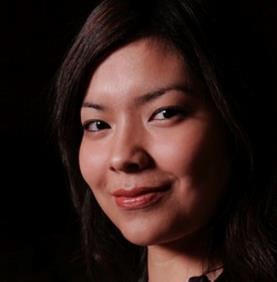 Described as a "poet with titanium fingers" by the Vancouver Sun, pianist Melody Quah has performed on the stages of Malaysia, Hungary, Czech Republic, Japan, China, Australia, Canada, the Netherlands, England, Poland, India, Lithuania and the USA. Born in Kuala Lumpur, Malaysia, she is a prizewinner of the 7th International Paderewski Competition held in Bydgoszcz, Poland.
Sohn, Grace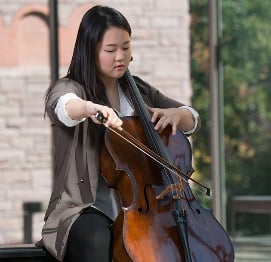 Young cellist Grace Sohn has won an impressive series of competitions recently, including First Prize at Vienna Classical Strings Competition in Vienna and Third Prize in the Montreal Symphony Competition in 2019, First Prize at International Anton Rubinstein Competition 2018 in Berlin, and First Prize at Busan Maru International Competition 2017 in South Korea.   She has also won the Canadian Council for the Arts Instrument Bank Competition, leading to a 3-year loan of 1824 McConnell Nicolaus Gagliano II cello.  Currently attending at the Berlin Hochschule für Musik, she was a VAM student for 8 years, studying with Joseph Elworthy and Ariel Barnes.
Tahberer, Deniz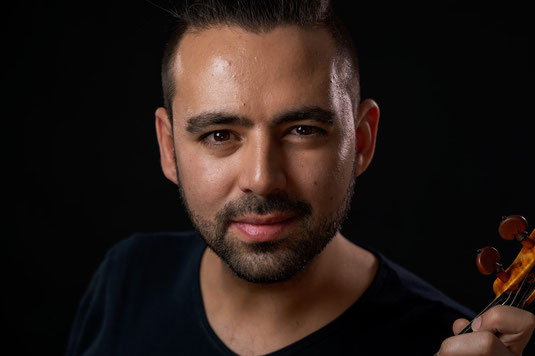 Deniz Tahberer was born in Turkey where he began his violin lessons. After completing his B.Mus. at the Vancouver Academy of Music, he entered the Hochschule für Musik in Leipzig, Germany.  He is the winner of many competitions, including first prize in the Michelangelo Abbado Competition in Milan in 2010.  Equally at home in solo and chamber music, he now lives in Berlin, playing as Assistant Concertmaster with the Komische Oper Berlin Orchestra since 2017.
Valdes, Mariana
Born in Mexico City, Ms. Valdés has performed mainly in Canada and Italy. Aside from a broad stage and concert experience, she has won several international singing competitions in the aforesaid countries. Some outstanding roles amongst her repertoire include, Susanna in Il segreto di Susanna, Mimì in La Bohème and Adina in L'elisir d'amore. She is currently preparing Françis Poulenc's La Voix Humaine, a work that will be presented in Italy in 2022.
Zhang, Liping
Liping Zhang is a Chinese soprano, who has sung leading roles in all the major opera houses of Europe and North America. She appears regularly at the Royal Opera House in Covent Garden and the Metropolitan Opera in New York, where she is particularly renowned for her portrayal of Madame Butterfly.  She received early vocal training at the Wuhan Conservatory of Music and graduated from the opera department of the Central Conservatory of Music in Beijing.  Then she came to Vancouver Academy of Music for an Artist Diploma program, studying with Phyllis Mailing.  She is now Head of the Vocal Department of the Central Conservatory of Music, Beijing.